Bhujodi to Bagalkot, Part 2- Discovering Capacity and Passion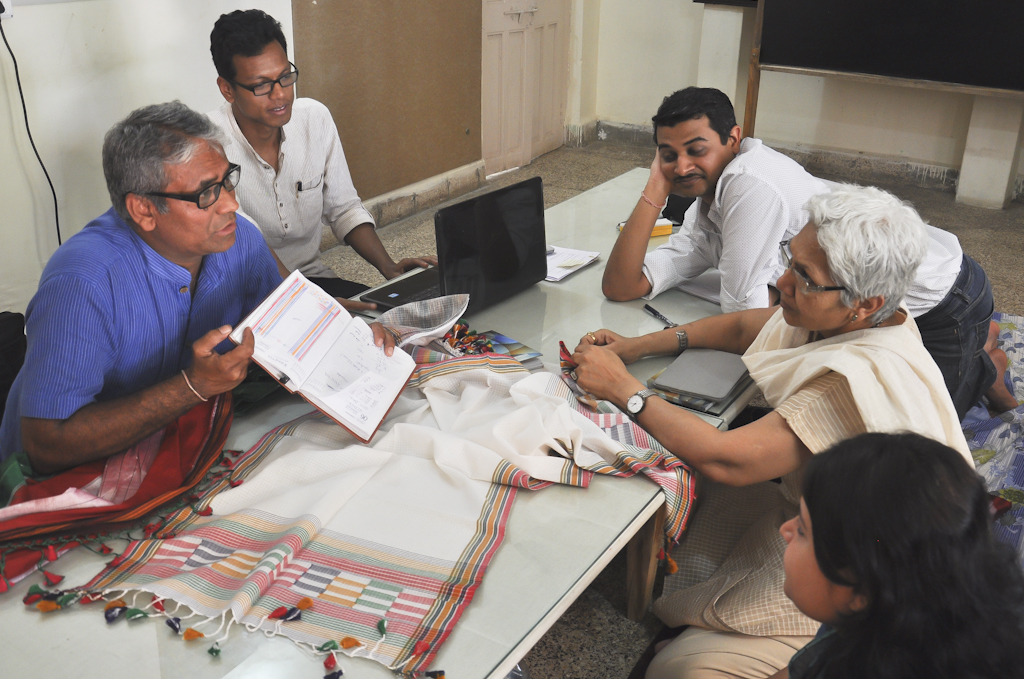 The brave weavers of Bagalkot went back inspired. For our part, we kept up the pace. Within two weeks, our team of Bhujodi weavers, and Programme Coordinator Nilanjan embarked for Bagalkot. The mission was to create new samples in the Bagalkot- Ilkal tradition. Meanwhile, the Bagalkot weavers were to source cotton yarns to replace the synthetics they had been using, in the colours they had chosen in the workshop. With the short turn-around, they elected to procure from a known, though distant source, Hyderabad, and brought back whatever colours were available.
 The Bhujodi weavers worked with what they had, as creatively as possible. They found unanticipated challenges. The looms were not geared to cotton, and the weavers had been using synthetic yarn so long they did not understand cotton properties. The looms were dilapidated. This added up to major technical and quality issues. The colours were off. But everyone worked sincerely, and the Bhujodi weavers brought back the first round of samples.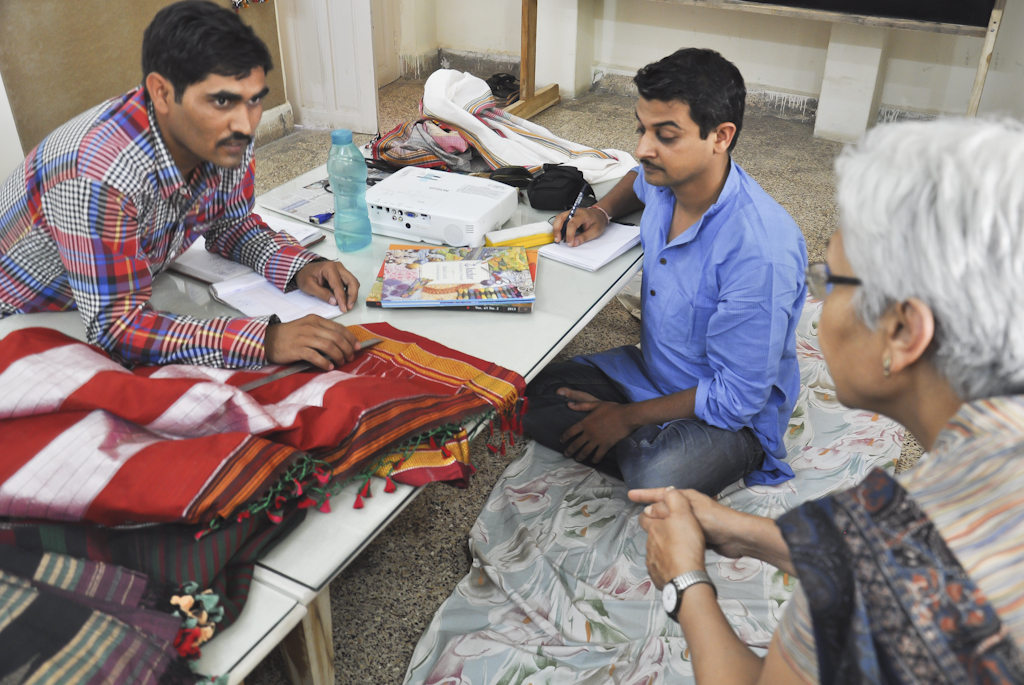 For two days, a jury of renowned weaving experts reviewed the results with the Bhujodi team. The project was more involved than we had planned. Sources for appropriate materials had to be identified. Looms would have to be repaired or upgraded. Our schedule would have to be pinched to accommodate this extra work. The Bhujodi weavers made detailed sketches for their partners' product ranges. And in less than a week, they journeyed back to Bagalkot.
Taking full responsibility for their work, the Bhujodi weavers decided to extend their stay. They split up. Chamanbhai went with Srinivas to source cotton yarns and loom parts, while Jayantibhai stayed back and conducted a workshop on finishing with the Bagalkot weavers. In between, national elections were held- an unplanned-for holiday. Chamanbhai and Jayantibhai generated the enthusiasm to get the Bagalkot weavers back to their looms after just half a day.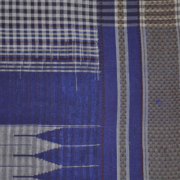 Staying on in the villages when the looms were idle made all the difference. "We explored," Chamanbhai related. "We visited different villages, met people." And they discovered a local source for cotton yarn, much closer and cheaper than Hyderabad.
"We found we had skills we didn't realize," Chamanbhai said. "I saw Jayantibhai doing research, asking questions about tradition, probing, following up. We didn't know we had so many different skills!"
Elder weavers who remembered their tradition learned of their distant guests. They were so happy that the weavers were using cotton again that they invited Chamanbhai and Jayantibhai to dinner. The Bagalkot weavers discovered a love of tradition, buried deep within the sense of futility, loss of creativity and control.
Bhujodi to Bagalkot gained momentum, and the next round of samples sprang to life.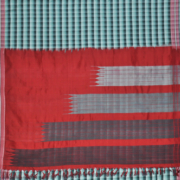 Dare I confess that full funding was not quite in place yet? As the weavers awaited funds for raw materials for production, Somaiya Kala Vidya kicked off our own private crowd-funding project. As of today five or six of the eight participants have sponsors and we are envisioning a grand show in October….
https://textileslive.com/wp-content/uploads/bagalkot-jury-sm-00121.jpg
679
1024
Judy Frater
https://textileslive.com/wp-content/uploads/TextilesLive_Logo_150.png
Judy Frater
2014-05-21 16:30:12
2023-04-04 21:09:31
Bhujodi to Bagalkot, Part 2- Discovering Capacity and Passion