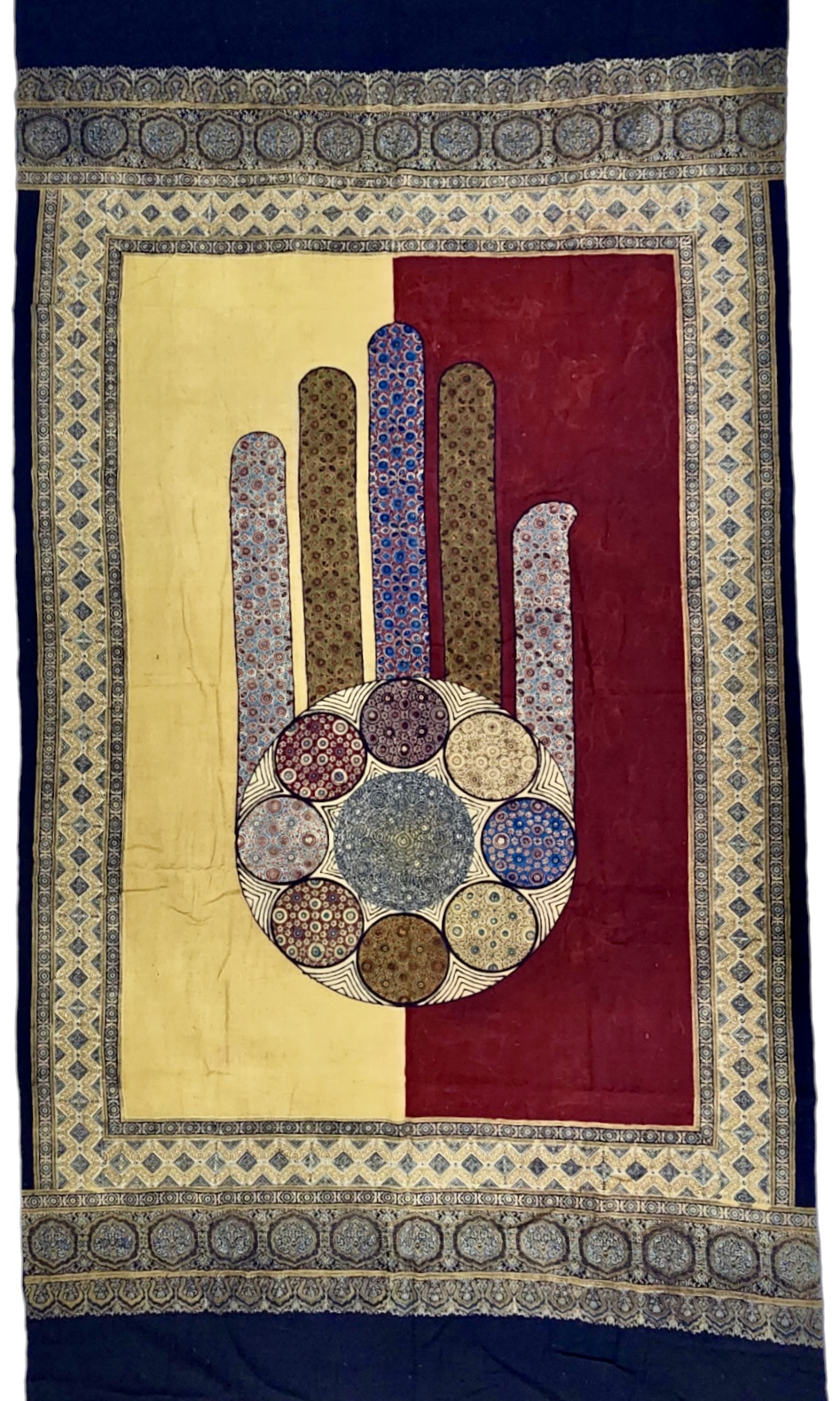 Kapad ni Vatchit
કાપડ ની વાતચીત
We converse in many media.  When we see art, we each respond with memories, experience and our sense of aesthetics.  For this exhibition, we invited 11 traditional textile artisans from the desert region Kutch in India who had graduated from a course in design to choose quilts from the rich collection of the Wisconsin Museum of Quilts & Fiber Arts. They selected what spoke to them, and responded in their respective media: weaving, resist printing, tying and dyeing, embroidery or quilting. So began dialogs. Over distance, time and culture, the artisans each brought out expressions from their inspiration quilts in their own work, inviting us to glimpse concepts that they and their partners shared and hear their cloth conversations.
Related events
8 December 4:30-5:30 exhibition walk-through, 5:30-7:00 exhibition opening
9 December 10:00-4:00 trunk show of work by the participating artisan designers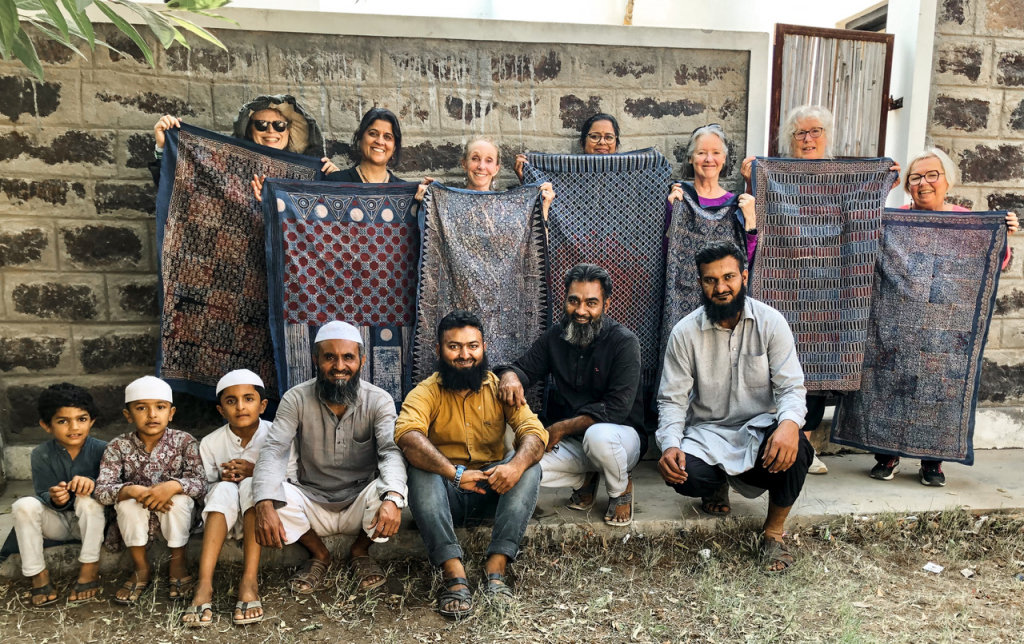 Do you dream of travel, meeting artisans, and enjoying exquisite handmade textiles? Judy Frater, who lived in India for 30 years and established the first design school for artisans, is planning a unique experience of intimate exchanges with textile artisans of Kutch and Ahmedabad. You will meet weavers, block print, batik and bandhani artists, embroiderers who have graduated from the year-long design course and more, hear their amazing and heartwarming stories, and delight in their fabulous innovations. You will learn craft traditions in four hands-on workshops. You will also savor a visit to the world-famous Calico Textile Museum and authentic Gujarati cuisine. Most importantly, your experiences will encourage you to contemplate traditional lifestyles, the complex issues of traditions adapting to the fast-evolving contemporary world, and the concepts of sustainability.
Starts
: Thursday December 28, 2023
Ends
: Wednesday January 10, 2024
If interested, please contact judyf@textileslive.com.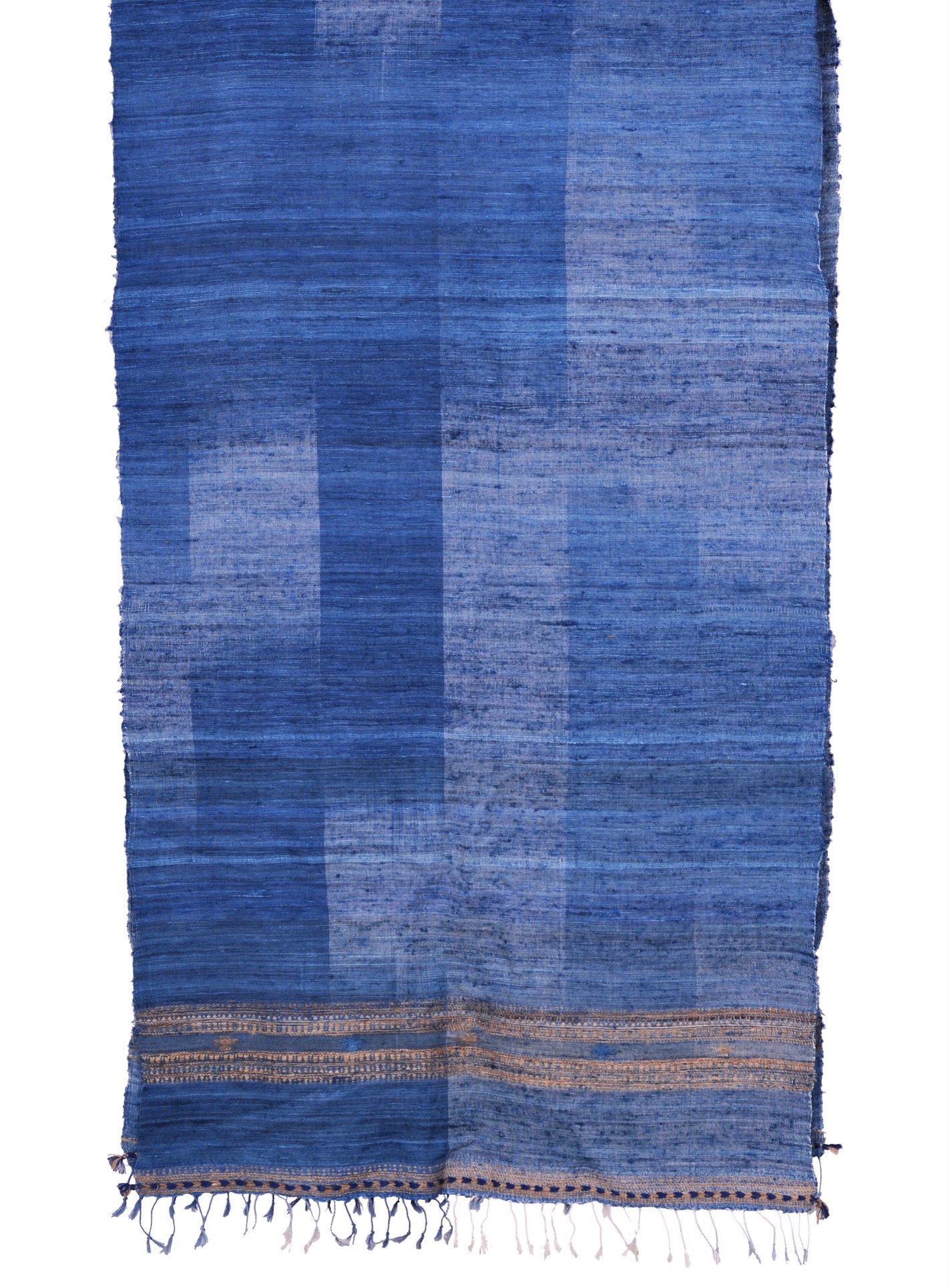 Las Tejedoras Fiber Guild talk and trunk show
When Judy Frater presented a co-design project with artisan designers from Kutch, India, and design students from the UW Madison to the Textile Society of America, Hector Meneses, Director of El Museo Textil de Oaxaca asked if Kutch artisans could also co-design with artisans from Oaxaca.
So they embarked on something very new. Hector selected master textile artisans of Oaxaca. Frater's Kutch participants were traditional textile artisans who had learned design, worked with designers, and collaborated with artisans in other regions of India. This was the first international exchange with artisans.
Using the phone app Whatsapp, carefully composed Kutch-Oaxaca teams began to share images of their lives. Translating through at least five languages, and across many time zones, they found the language of art. What followed was an amazing exchange of concepts, techniques, and cultures. Each team member created a collection evoking a commonly decided theme.
The Kutch artisan designers were able to consider different inspirations and different concepts of art and livelihood. As Adil Khatri said, "This collaboration let us go beyond our limitations."
Judy Frater now brings these unique handmade treasures from Kutch to Las Tejedoras Fiber Guild.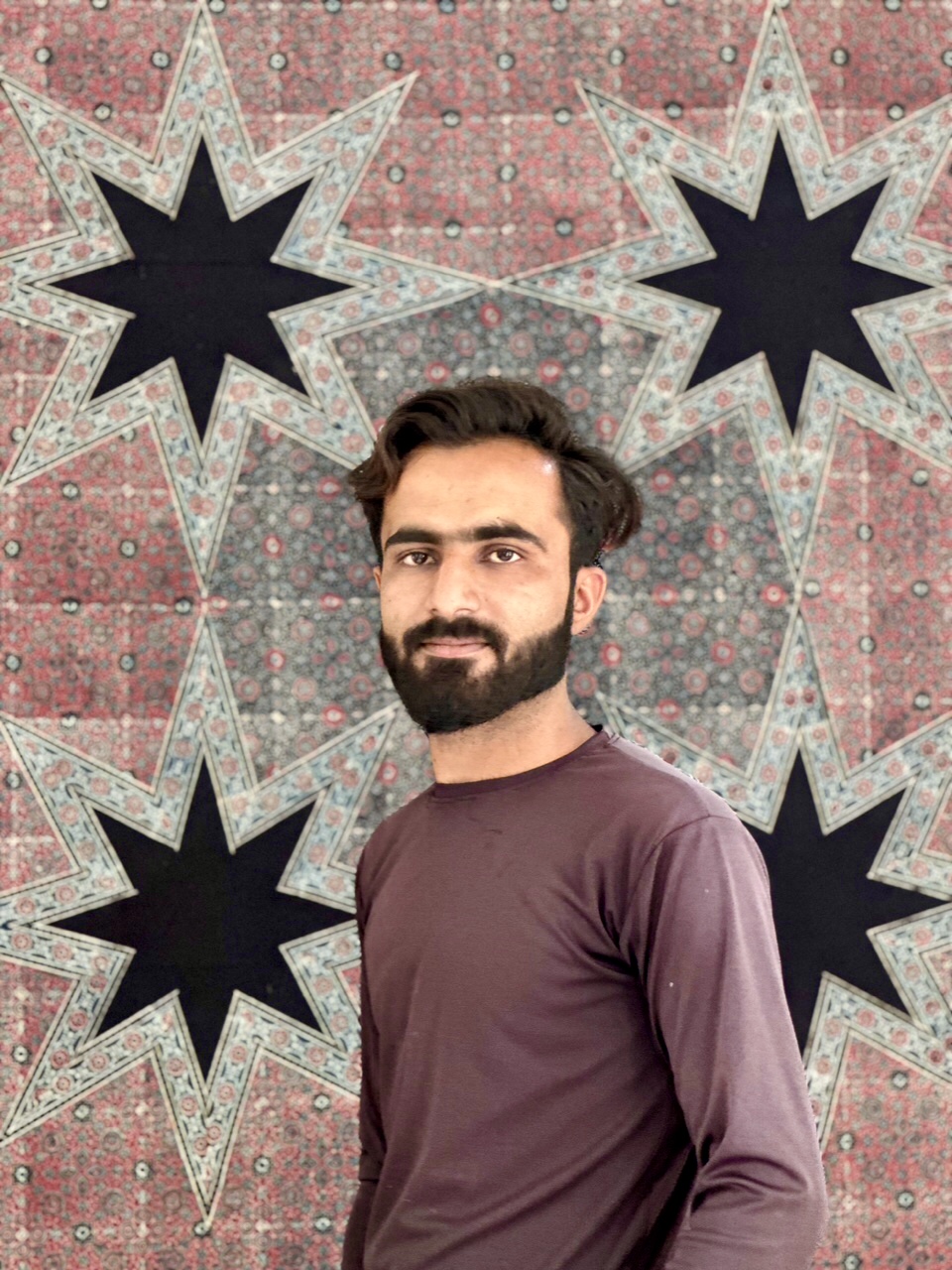 Rehhuma, The Guiding Star
Creating Innovations in the Art of Ajrakh
Art brings meaning and value to us in a challenging world. It brings us the warmth and joy of human connection.
Bridging distances in time, space, language and perspectives, this exhibition presents a collection of one-of-a-kind textiles hand printed and natural dyed by Artisan Designers of the desert of Kutch, India. Illuminating embedded thoughts as well as technical innovations of the Artisan Designers, the exhibition seeks to create value for the whole of the work: concept and creation, and to create connections between the Artisan Designers and you.
Judy Frater, who developed and directed the first program of design education for traditional artisans of Kutch, discusses craft traditions in a changing world, restoring creative agency through education, and the personal expressions and innovations of the Ajrakh textiles on display. She demonstrates how shared understanding can reveal the ethos of sustainability and reinvent the essential human connection of hand craft.
Exhibition Opening Times
Nov 6 10am – 8pm
Nov 7 10am – 1pm
CONNECTING FOR INDIA | facilitated by SALONI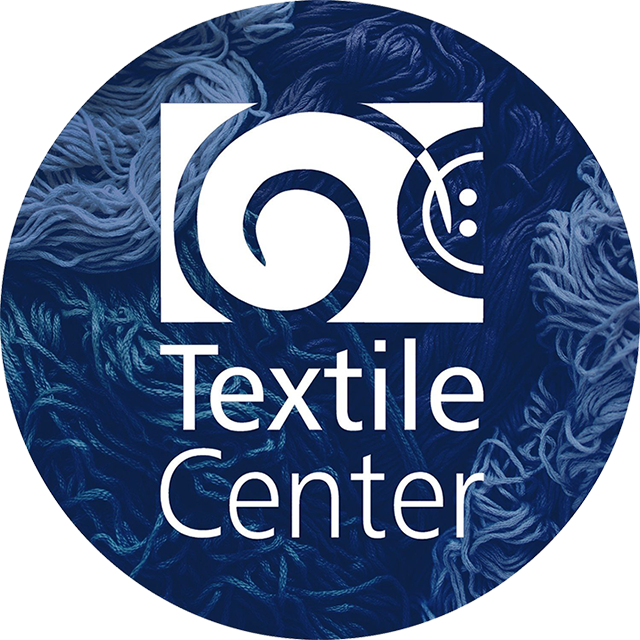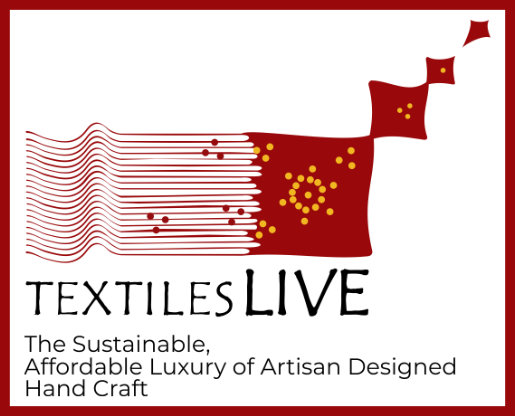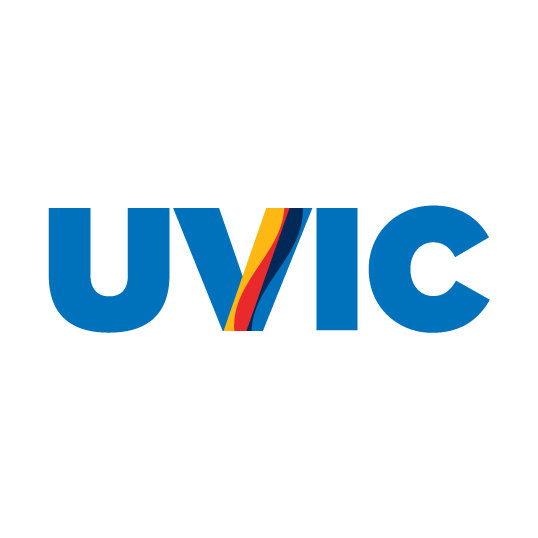 Keynote Address for Gendered Threads of Globalization, a symposium at U Victoria
Threads of Identity 2022: Gender, Value, Creativity, and the Marketplace
Who makes our clothing? How has the shift from artisanal production to "fast fashion" over the past century and a half devalued women's textile labor in Asia? How are textile/ garment laborers and the organizations that support them preserving and reviving heritage traditions across Asia?
The Subir & Malini Chowdhury Center for Bangladesh Studies at UC Berkeley is pleased to co-sponsor Gendered Threads of Globalization: 20th c. Textile Crossings in Asia Pacific, a three-day conference dedicated to women's roles in textile/garment production in Asia from the late 19th century to present.
Included in the conference will be a keynote speech from Ashoka Fellow Judy Frater, as well as a performance from ORION guest lecturer Monica Jahan Bose.
This is a hybrid event.
More details on speakers and panels may be found at the conference's WEBSITE
___________________
Established in 2013 with a generous gift from the Subir & Malini Chowdhury Center for Bangladesh Studies at UC Berkeley champions the study of Bangladesh's cultures, peoples and history. The first of its kind in the US, the Center's mission is to create an innovative model combining research, scholarships, the promotion of art and culture, and the building of ties between institutions in Bangladesh and the University of California.
The event is FREE and OPEN to the public.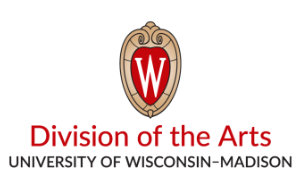 Spring semester 2022 UW Madison
Interdisciplinary Artist in Residency
The spring 2022 Interdisciplinary Arts Residency with Judy Frater was presented by the UW–Madison Division of the Arts and hosted by the Design Studies Department with Professor Jenny Angus as lead faculty. Current additional supporters include the Art Department, Department of Art History, Bolz Center for Arts Administration, Center for Culture, History, and Environment (CHE), Center for Design and Material Culture, Center for South Asia, and Nelson Institute for Environmental Studies. Judy Frater is a curator, author, and school director who lived in the Kutch region in Northwest India for 30 years. She is an award-winning Ashoka Fellow, founded a design school for artisans, currently operating as Somaiya Kala Vidya, and co-founded the Kala Raksha Trust and Museum. While in residence, Judy taught the course "Cultural Diversity, Connection, Value, and Sustainability – the Role of Hand Craft." Students explored the Helen Louise Allen Textile Collection and learned to use the holdings as inspiration, and then exhibited their co-designed work later in the semester in the Lynn Mecklenburg Textile Gallery. Four textile artisans – a hand weaver, hand block printer and natural dyer, a bandhani (Shibori) artist, and an embroiderer – virtually co-taught the studio craft sessions. Students developed valuable hands-on skills working with artisan partners through craft techniques, design, quality control, branding, and story-telling. Videography: Aaron Granat & Alex André Copyright UW–Madison Division of the Arts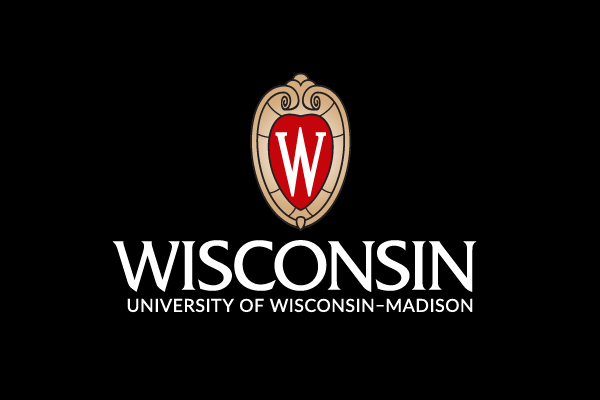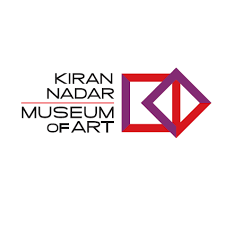 For Research as Practice 2.6 | Crafting Thought
Kiran Nadar Museum of Art presents '"Learning Together: Co-creating Education" a lecture by Judy Frater, part of the second segment of the ongoing lecture series 'Research as Practice' titled Crafting Thought. This segment consisting of six sessions has been conceptualised by Annapurna Garimella.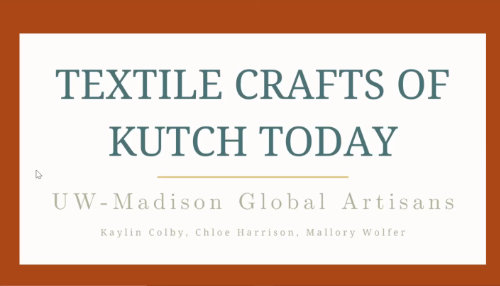 Public Presentations by Design Studies 527: Global Artisan Students
This semester, students in the Design Studies 527: Global Artisans course collaborated with traditional weaving, embroidery, block printing, and bandhani artists from Kutch district of India. The students in collaboration with the Center for Design and Material Culture, planned, designed, and mounted an exhibition of their work created with their co-designed partners. UW-Madison students look forward to sharing their collaboration experiences throughout this class in a public presentation.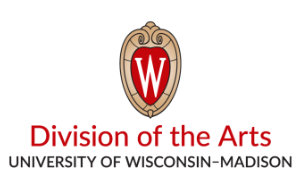 Co-design teams comprising UW–Madison students enrolled in Judy Frater's spring 2022 Interdisciplinary Arts Residency course and traditional artisans from Kutch, India have worked together this semester to present the exhibition Coming Together: Culturally Inspired Creation and a public trunk show. The work being sold will consist of limited editions of the co-designed textiles as well as pieces designed and produced by the artisans. During this time, the exhibition will be open and there will be a reception. The trunk show is supported by the Global Artisans Initiative.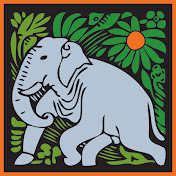 "Coming Together: Culturally Inspired Creation," Judy Frater (Interdisciplinary Artists-in-Residence Program): The contemporary world is plagued by dependence on industry and technology. Interpersonal disconnection has been amplified by the ongoing pandemic. Climate change and inundation with waste threaten our existence. Fashion has been identified as one culprit and sustainable fashion only perpetuates the desire to continually consume. The link between these problems is the issue of meaning and value. Hand craft could direct us toward more sustainable lifestyles. But in India sustainable hand craft livelihoods are threatened by undervaluation. Each year artisans leave craft because it does not offer adequate income or recognition. Judy Frater's residency aims to explore whether realizing the value of creativity and human connection can increase value for hand craft of the developing world. Students at UW Madison learned the basics of weaving, hand printing, resist dyeing, and hand embroidery. They worked long distance one-to-one with artisans of Kutch, India to co-create textiles inspired the HLATC collections. They studied value and its generation through framing and presentation. Now they will produce an exhibition that presents their co-designed textiles and experiences. Can they bring an audience to craft by creating value for it- and encourage more sustainable lifestyles? Hear this talk and come to the exhibition to find out. Judy Frater's interdisciplinary arts residency is presented by the UW–Madison Division of the Arts and hosted by the Design Studies Department with Professor Jenny Angus as lead faculty.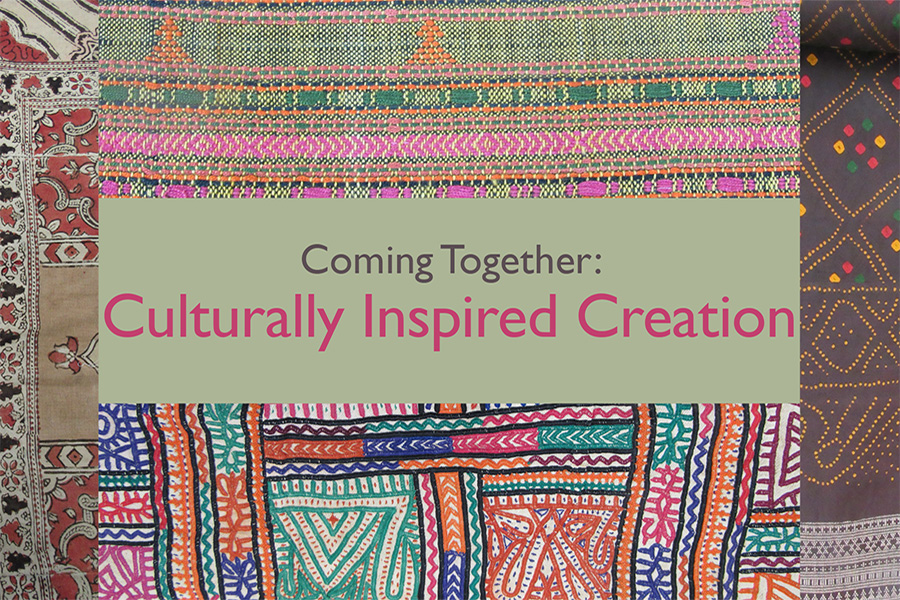 This exhibition is a collaboration between traditional textile artisan designers in the Kutch district in northwest India and students at the UW–Madison. Together, students learn textile traditions from India through their artisan designer partners and objects in the Helen Louise Allen Textile Collection. Choosing an object in the Collection as inspiration, students and artisan collaborators co-designed scarves for the contemporary market. These final works, along with their inspiration object from the Helen Louise Allen Textile Collection, will be on view in celebration of the language of tradition, collaboration, and hand work in textile design.
A virtual Our Kind of Happy Hour with Judy Frater discussing Embroidery: A Women's History of Kutch on the Chazen Museum of Art's Facebook page on Thursday, February 17th at 5:30pm!
Kutch, a desert region of northwestern India, was historically known for its myriad of craft traditions, notably a dazzling array of hand embroideries. Often called "mirror work," the intricate hand stitching is in fact a range of styles comprising unique combinations of stitch, colour, motif and pattern practiced by women many different ethnic groups. By culture restricted to social discourse among their own community, with limited interactions beyond, women highly valued creative innovation. The embroideries they created narrate a rich history of different ethnic groups, their aesthetics and values, and the influences of their intermingling over time.
Judy Frater is a social entrepreneur steeped in the world of contemporary textile artisans of Kutch, India.
She lived in Kutch for 30 years, during which she co-founded and operated Kala Raksha Trust, a cooperative for women embroiderers, established the Kala Raksha Textile Museum, and with an Ashoka Fellowship founded Kala Raksha Vidhyalaya, the first design school for traditional artisans. Under her eight- year Directorship, Kala Raksha Vidhyalaya received international recognition for its unique approach to education of artisans. Frater received the Sir Misha Black Medal for Distinguished Services to Design Education in 2009, the Crafts Council of India Kamla award in 2010, the George B. Walter '36 Service to Society Award from Lawrence University in 2014, the New Delhi Rotary Distinguished Service Award in 2020, and the Association of Designers of India Design Guru Award in 2021.
In 2014, to expand the design education program to an institute, Frater joined the K.J. Somaiya Gujarat Trust to launch Somaiya Kala Vidya. From 2014-2020, as Founder Director she initiated a graduate business and management course, Outreach to other regions, co-design programs, and a course in craft traditions for non-artisans.
Ms. Frater's is author the award-winning Threads of Identity: Embroidery and Adornment of the Nomadic Rabaris and The Art of the Dyer in Kutch. Prior to residing in India, she was Associate Curator of the Eastern Hemisphere Collections at the Textile Museum, in Washington, DC. In Spring 2022 she will teach an Interdisciplinary Arts Residency Course at the University of Wisconsin Madison.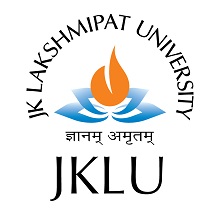 Association of Designers of India and JKLU Institute of Design, Design Guru Day
The Institute of Design at JK Lakshmipat University is proud to organise Design Guru Day in memory of Prof. M.P. Ranjan on his birthday, 9th November.
This year, we felicitate a crafts evangelist and an outstanding design educator, Judy Frater, who will be delivering the 2021 M.P. Ranjan Memorial Lecture on the topic 'Design Education for Recognition.'
Judy Frater is a social entrepreneur who has lived in Kutch for 30 years. She co-founded and operated Kala Raksha Trust, a cooperative for women embroiderers, established the Kala Raksha Textile Museum, and founded Kala Raksha Vidhyalaya, the first design school for traditional artisans. In 2014, to expand the design education program to an institute, Frater began Somaiya Kala Vidya. An Ashoka fellow, Frater received the Sir Misha Black Medal for Distinguished Services to Design Education in 2009 amongst many other accolades.
We invite the community to celebrate Design Guru Day at 9:30 AM IST, 9th November, 2021 with Judy Frater and honour her contribution to design education.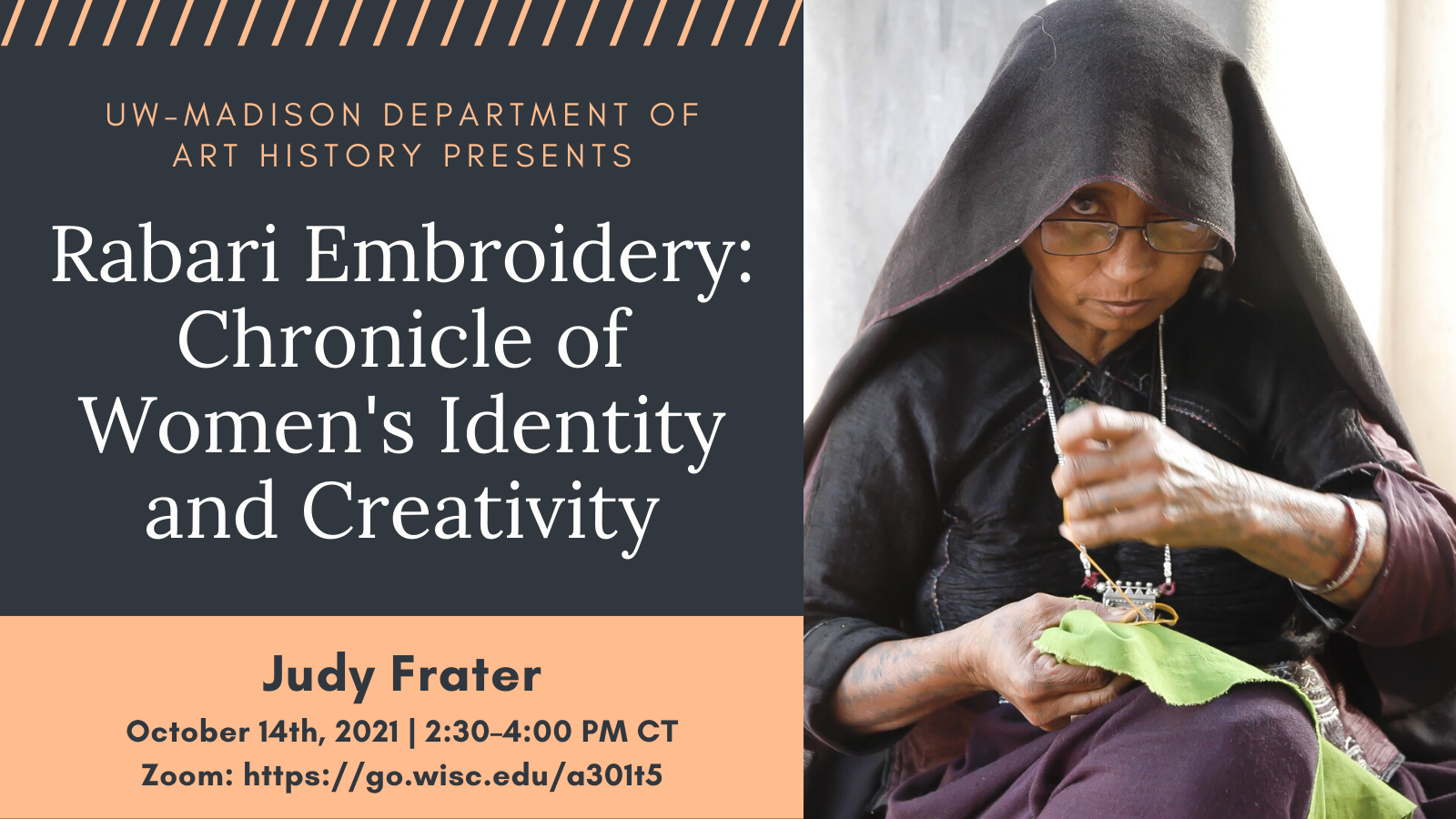 Frater is the spring 2022 interdisciplinary artist-in-residence. Her residency is presented by the Division of the Arts and hosted by the Design Studies Department with multiple co-sponsors.
Center for Soft Power (India)
Namaste 2021: Crafted in India: Indian motifs & Pushing Limits: Essence of Indian Sports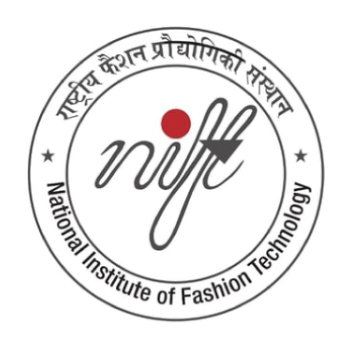 National Institute of Fashion Technology
College in New Delhi, India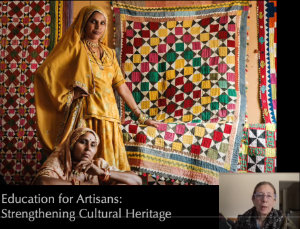 In this powerpoint presentation, Judy Frater presents the design education program for artisans of Kutch, India, that she founded, the impetus behind its development, and the of philosophy and methods of teaching. She demonstrates how the program encourages creativity and strengthens cultural heritage.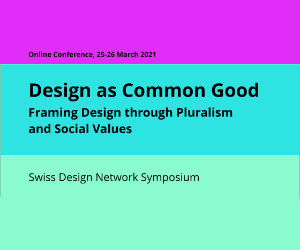 Swiss Design Network Symposium 2021 | Online Conference
Design as Common Good: Framing design through pluralism and social values
Download a copy of the Conference Proceedings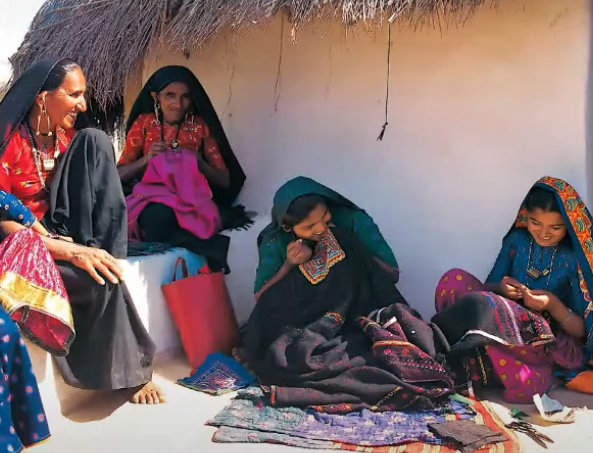 Sthalanter and Kala Academy Mumbai
Course – Heritage of Indigenous Arts of India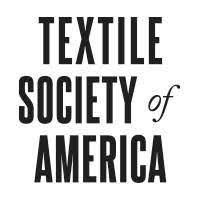 With Zakiya and Adil Khatri- Bandhani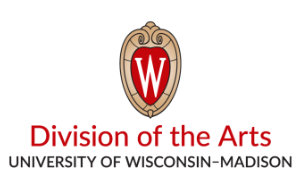 UW Madison Global Artisans course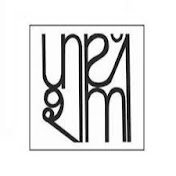 Karyashala Manthan Series of Talks
In 2014, to expand the design education program to an institute, Judy Frater joined the K.J. Somaiya Gujarat Trust to begin Somaiya Kala Vidya. From 2014-2020, as Founder Director she initiated a graduate business and management course, Outreach to other regions, co-design programs, and a course in craft traditions for non-artisans. Ms. Frater's Threads of Identity: Embroidery and Adornment of the Nomadic Rabaris received the Costume Society of America's Milla Davenport award. Prior to her residence in India, she was Associate Curator of the Eastern Hemisphere Collections at the Textile Museum, in Washington, DC. Currently she is developing a social entrepreneurship to emphasize the value of artisan designers.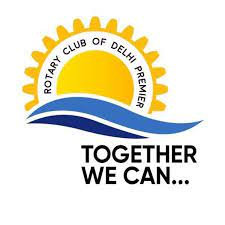 Rotary Club of Delhi Premier – Distinguished Service Award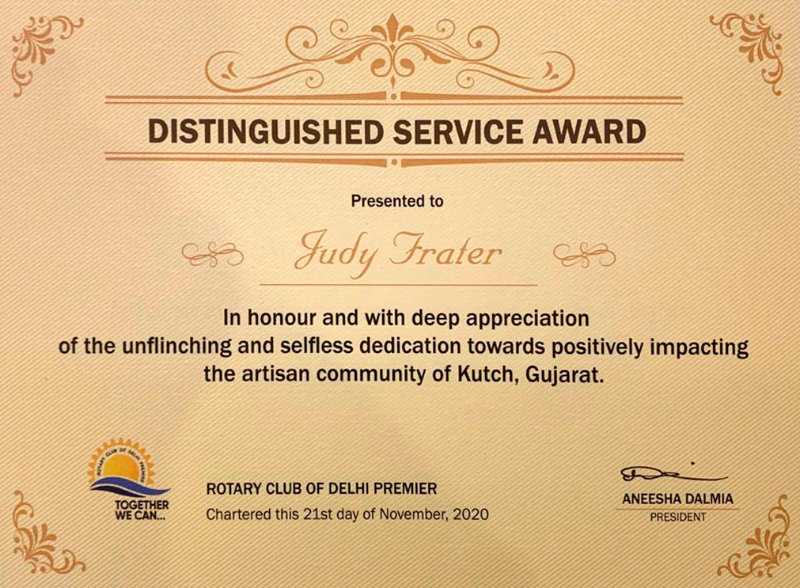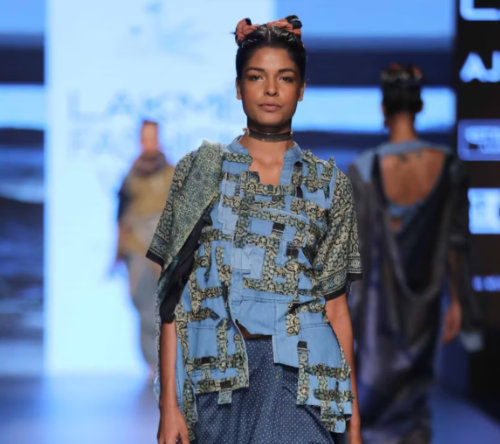 The Textile Museum and Sigur Center for Asian Studies Zoom Meeting
Panel Discussion with Artisan Designers
Meet some of the artisan designers of Somaiya Kala Vidya (SKV) who are featured in the exhibition "Handmade: Creating Textiles in South Asia." SKV offers year-long courses in design and business to provide effective, relevant, and practical education to artists in India. In this online program, SKV artists and founder emeritus Judy Frater join GW professor Kavita Daiya to discuss their inspirations, artistic concepts, and the importance of design education for artisans. The discussion will be moderated by exhibition curator Cristin McKnight Sethi.
About the exhibition:
Artists, cooperatives, and workshops across Bangladesh, India, and Pakistan are creating new textile designs inspired by centuries-old traditions. Organized by GW art history professor Cristin McKnight Sethi, "Handmade: Creating Textiles in South Asia" shares artist stories alongside vibrant examples of handmade saris, scarves, and other garments.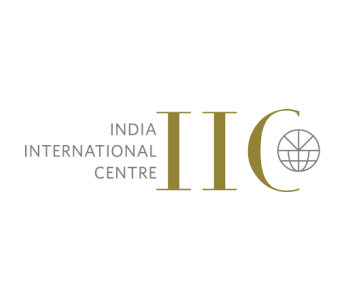 India International Center, Craft Revival Trust and Global InCh Journal Webinar
In the light of the Government of India's National Education Policy 2020, the discussion will explore educational avenues for traditional artisans. The discussants will examine educational paradigms where traditional oral learning and apprenticeships have been deepened and extended through the layering-on of formal education for artisans (Collaboration: Craft Revival Trust; and Global InCh Journal) Moderator: Ms Ritu Sethi, Editor, Global InCH Journal of intangible Cultural Heritage and Asia InCH encyclopedia; and Founder-Trustee, Craft Revival Trust Speakers: Judy Frater, Founder, Kala Raksha Vidhyalaya (KRV), the first design school in India for traditional artisans Prakash Naran Siju, carpet weaver, graduate of KRV, and advisor of Somaiya Kala Vidya Jaspal Kalra, design academician and social entrepreneur. Founding member and Executive Director, Kalhath Institute, Lucknow Shobita Punja, writer, educator, thinker and teacher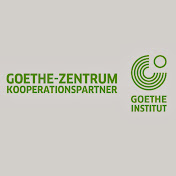 Goethe-Zentrum Institut and Creative Bee
Webinar: Sustainable and Stunning
Adopt Slow Fashion and save the Planet Sustainability in fashion is an approach where designers, manufacturers and consumers focus on the responsible production and disposal of fashion products. It involves the responsible treatment of every value-link to ensure the fair treatment of the human resources involved, as well as the entire lifecycle of a textile product from the fibre-level to its processing, weaving, sewing, packaging, and its responsible disposal, recycling or upcycling to minimize its damage on the environment. Slow Fashion Slow Fashion is the concept of minimizing consumer buying patterns and inturn production volumes by increasing the longevity of each fashion product by improving its quality, regardless of the impact on price. In a nutshell, Slow Fashion means the manufacturing and consumption of fewer, higher quality products that last longer, hence reducing the wastage which is going in to the landfill and reducing the carbon footprint on the planet.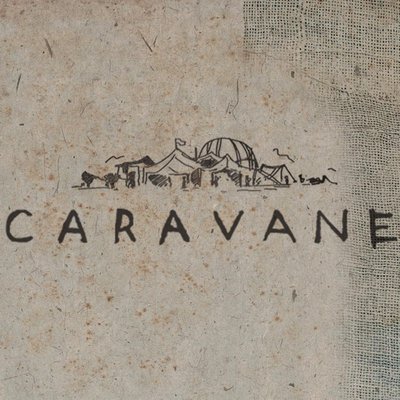 The tradition of carving patterns onto blocks of wood, dipping them in wet dye and stamping them onto stretched fabric, has existed in India since the earliest human settlements began there 2000 years ago. These block printers we visited are famous for a particular style called Ajrakh, practiced in western India and Pakistan — nimble men dipping their blocks and stamping their patterns on cotton in a precise choreographed motion. This traditional Craft is being phased out in today's economy. Machine printed versions of these traditional prints are faster to make and cheaper to buy, while consumers are not aware of the loss of livelihood and the loss of craft continuity their choices bring. With India's booming consumer demand, a race to scale big and profit quickly has ensued. The reality for those resisting the trend is tough, but these artisans persevere heroically nonetheless. We met people who are fighting to help these artisans survive, promote themselves, and keep their culture of exquisite handmade Craft alive.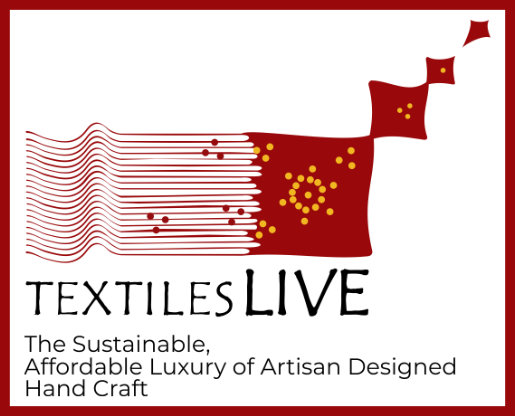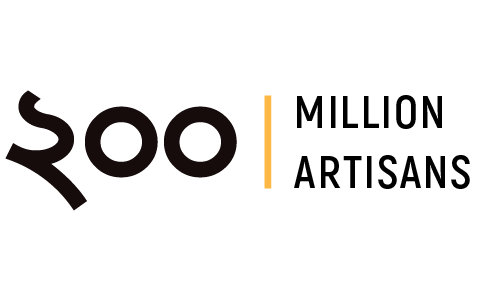 Presented by 200 Million Artisans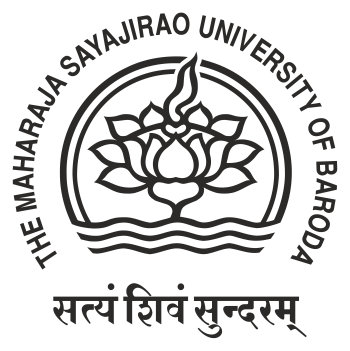 The 5th International Textiles and Costume Congress (ITCC)
October 3-5, 2019
The Department of Clothing and Textiles is an integral part of the renowned " The Maharaja Sayajirao University of Baroda" Vadodara. The University is one of the oldest centers of learning in Western India with more than 1200 well- qualified faculty members and 1500 administrative staff to facilitate the learning of more than 40000 students. Department of Clothing and Textiles of the Faculty of Family and Community Sciences ever since its inception in 1957 has grown dynamically. It has aimed to equip students with academic, industrial and research proficiencies to brace the professional world. The department has nurtured and trained individuals who display a highly effective combination of technical knowhow, a flair for design and innovation and clear understanding of various concepts of clothing, fashion, textiles and design. The University Grants Commission, the highest academic governing body of India has recognized the department for DRS-I under Special Assistance Programme (SAP) based on the academic achievement for advance teaching and research since 2012. Research in revival of traditional textiles and costume, product development, value addition have been the thrust areas at the Department. With the said fortes; the department has had many national and international level deliberations and is now looking forward to welcome you at The International Textile and Costume Congress (ITCC) in October 2019.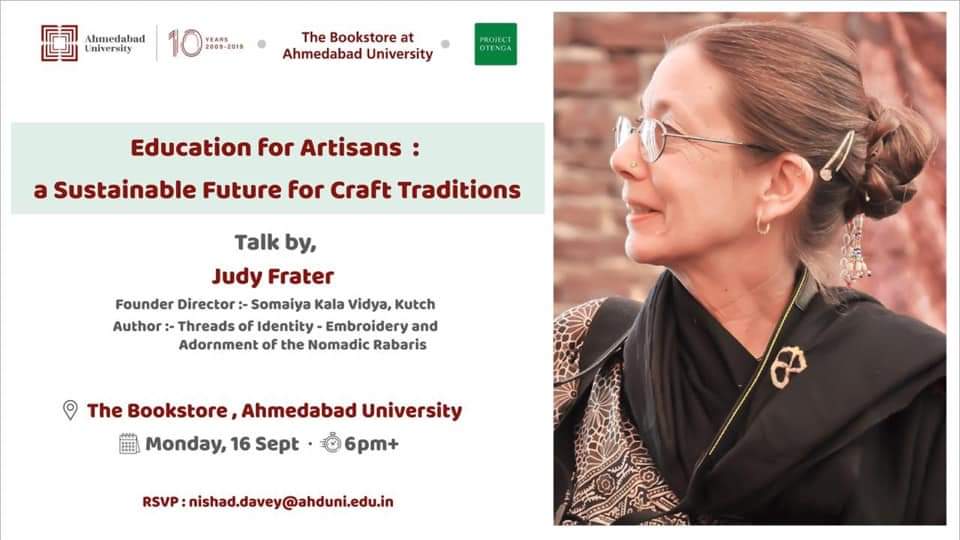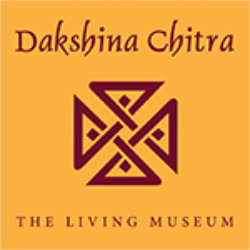 Dakshina Chitra, Chennai
Seminar: Maker and Meaning: Craft and Society Revisited
"In India today, craft is perceived as an inferior form of manufacturing and artisans are perceived as skilled laborers. The introduction of design as "intervention," contributed to this perception. With little to no opportunity for creativity or recognition, artisans are leaving craft. The chapter describes the result of a program that the author runs in Kutch, in western India, to teach traditional artisans design, and enable them to gain respect and income. The underlying beliefs are that craft is cultural heritage, and money is not the ultimate goal. Results have demonstrated graduate artisans' success in the market considering recognition, tradition, and community as well as income. Additionally, the author notes that traditionally, Kutch artisans created within a community-based horizontal social structure, where artisans were economically and socially equal. However, as craft is pushed into the world of cash economy and industrialized scaled-up production, the structure of artisan societies inevitably changes from horizontal to vertical." Judy Frater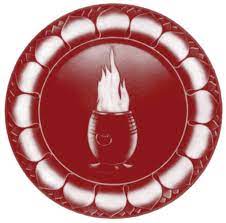 This seminar—organized in Mumbai by The KR Cama Oriental Institute—stands at an important juncture in India's history
Education for Artisans: A Means to Strengthen Regional Identity
Design has been a complex term that has circulated in areas of making things, the shape of objects, the ideas of how we use things in our everyday lives, to the ideas of art and lifestyle. However, in the last two decades the popular currency of this term has been on a special rise. Economic liberalisation brought about an exposure to objects of varying kinds that exist beyond the basic values of function and use, or even art and beauty.
Objects have a draw that is often difficult to explain, yet design has been an area where one imagines the possibility to solve problems of life, livelihood, and the ability to cope with a changing world. Design has become a quotient of lifestyle more today than ever before and often even gets compared to artistic practices. While design and its elements have also become the ground on which ideas of nation and national histories, sense of belonging, journeys of locality, are discussed and the visual world is a complex landscape of meanings and traveling ideas.
The Social Fabric: Deep Local to Pan Global
Textile Society of America's 16th Biennial Symposium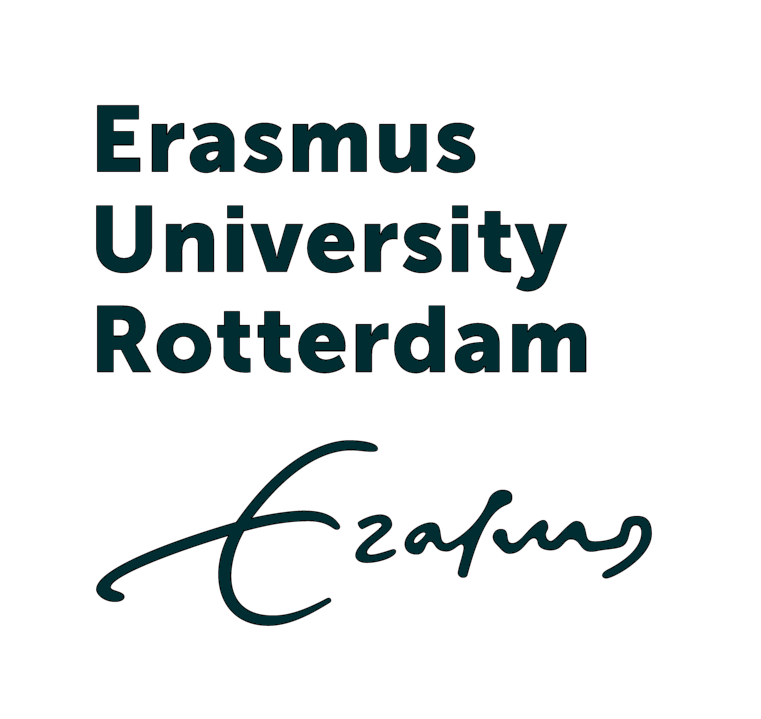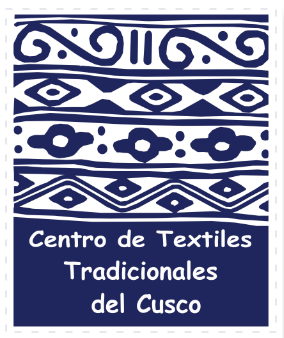 At the Center for Traditional Textiles of Cusco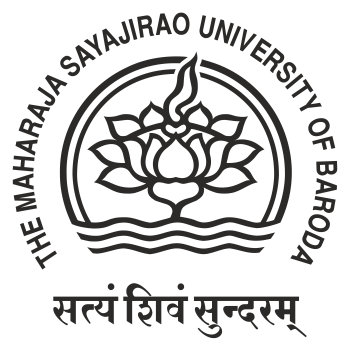 MS University Baroda International Textiles and Costume Congress
Judy Frater is the director of "Somalya Kala Vidya", a design school for indigenous artisans in Kutch, India.  She will discuss the uniqueness of this school which was founded with the idea of local artisans, reflecting their own traditions, becoming the designers of products for the global market. A special selection of products from the coop will be available for sale, cash or check only.  Refreshments are included, for current members of Friends of Folk Art only!
RSVP by sending email to friendsoffolkart@gmail.com or call and leave a message at  (505) 982-7799 extension 8.
For more information, contact Chris Vitagliano at 505 476 1209 , chris.vitagliano@state.nm.us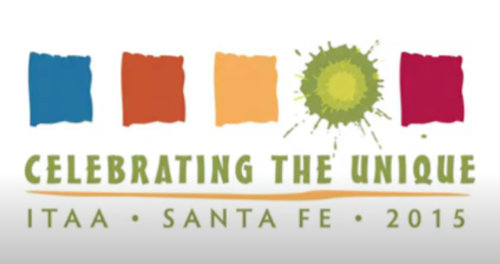 International Textile and Apparel Association Annual Conference
A keynote speech by Judy Frater, Founder and Director of Somaiya Kala Vidya and a recipient of Janet Else International Visiting Scholar/Practitioner award in 2015.
The title of her talk is "Valuing the Unique: Matching the Maker and the Market for International Craft"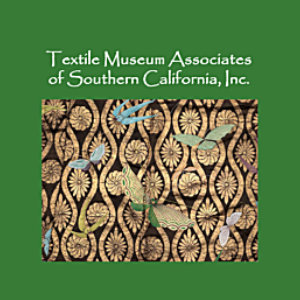 with Judy Frater
Co-founder and Project Coordinator for the Kala Raksha Trust, Bhuj, Kutch, India
The Rabari are a community of pastoral nomadic people who live throughout the arid regions of Rajasthan and Gujarat, India. Originally camel herders, Rabaris migrated from Rajasthan into Sindh (now in Pakistan) and back to India over a period of more than ten centuries. Rabari women are particularly famous for their dense, intricately embroidered garments, household decorations and animal trappings. The rich languages of the distinctive styles they use tell their history. The styles continue to live and evolve increasingly rapidly as Rabari lifestyle adjusts to a developing world. Judy Frater has documented Rabari life and textiles for the past 43 years. This illustrated talk will explore the concept and design aspect of traditional Rabari work, based on conversations with Kala Raksha artisans. It will highlight the fact that in traditional work, design is an integral part of a style. Based on decades of work with the nomadic Rabaris of Kutch, the talk begins with background on the community, and elucidates the elements of traditional Rabari style through the way a Rabari girl learns it. Bringing the audience from the past to the present, it finally shows how traditions continue to evolve.
Judy Frater is the Co-founder and Project Coordinator for the Kala Raksha Trust, a 1,000 person artisan group in Bhuj, Kutch. As coordinator, Judy has guided the enterprise since 1993, culminating in the establishment of the first design school in India specifically for traditional artisans: Kala Raksha Vidhyalaya, of which she is Director. In recognition of her accomplishments, Ms. Frater was awarded an Asoka Fellowship for social entrepreneurship in 2003, the 2009 Sir Misha Black Medal for Distinguished Services to Design Education, and the Crafts Council of India Kamala Award in 2010. Ms. Frater is author of Threads of Identity: Embroidery and Adornment of the Nomadic Rabaris, for which she received the Costume Society of America's Milla Davenport award. Prior to her residence in India, Ms. Frater served as Associate Curator of the Eastern Hemisphere Collections at the Textile Museum, in Washington, DC. Ms. Frater lectures widely and serves as consultant to museums with South Asian collections throughout the world.
***There will be a special Trunk Show of Rabari textiles following the lecture, until 1 p.m.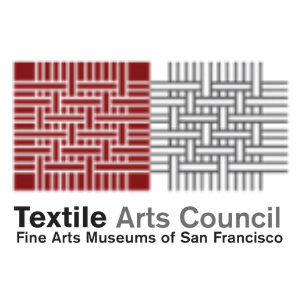 Textile Arts Council – DeYoung Museum
Sinton Lecture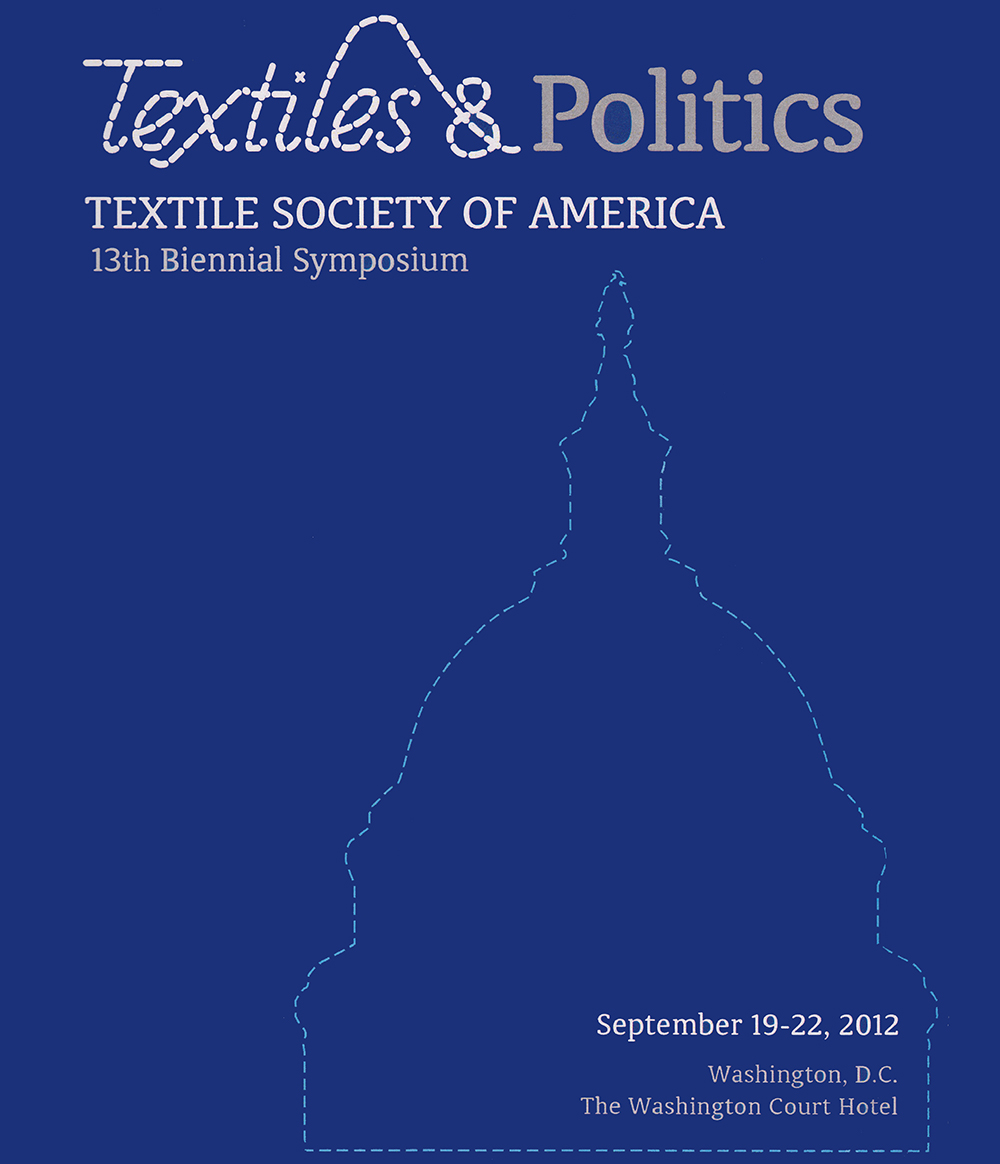 Textile Society of America Symposium 2012 – Textiles and Politics
Citation
Published in Textiles and Politics: Textile Society of America 13th Biennial Symposium Proceedings, Washington, DC, September 18- September 22, 2012.
Comments: Copyright 2012 by the author(s).
Abstract
Through Kala Raksha we explore the dynamic relationship between fashion and tradition, and examine how mutual influence shaped and reflected changing identity among traditional embroidery artisans of Kutch, India. In India, ethnic affiliation has predominated over individuality. Traditional embroidery eloquently expressed this cultural identity. Styles evolved, but visual expression of group affiliation remained clear. Commercialization of embroidery indirectly influenced the development of fashion. Women had less time for hand work, but now had purchasing power. Fashion in turn impacted embroidery. Commercialization eroded the artisans' aesthetics. Cultural identity was devalued and traditions were diluted. Kala Raksha used cultural heritage as a key resource. This valuation of traditional styles activated creativity and revived pride in cultural identity. For a decade, Kala Raksha successfully promoted contemporary crafts with cultural integrity. In the New Millennium, fashion and increased choice encouraged the concept of the individual. Kala Raksha began to think away from the industrial model, and to consider intellectual property. The Trust returned to maintaining and valuing cultural identity realizing that the artist is the steward of tradition. In 2005, the Trust founded Kala Raksha Vidhyalaya, the first design school for artisans, as a sustainable solution for the survival of traditions, and in 2010, it launched Artisan Design, a trademark to certify that a product is an artisan's own creative innovation. The cultural evolution of a stronger individual identity created a space for the concept of intellectual property. Artisan Design accesses intellectual property for development and greater value.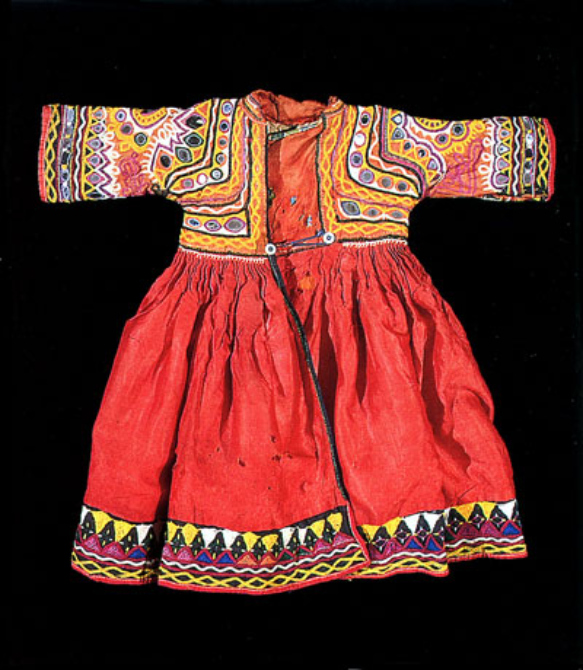 Enrollment Fee: $60
Limited to 20 participants
Registration is through the City of Palo Alto
For information call:
650.624.8888 (SACHI)
This workshop will focus on Rabari embroidery from the Kutch region of India. Participants will learn intricate stitching techniques, setting mirrors, traditional concepts of Rabari color and form patterns, and creative evocation of artisans' experiences through appliqué and embroidery. Participants will appreciate concept as well as learn skills, through working with traditional artisans. By the end of the workshop they will have produced a genuine Rabari embroidery or a personal textile expression, and have had the enriching experience of working directly with these skilled artisans. Participants will receive a materials list upon registration.
The workshop will be taught by two Kala Raksha artisans and Judy Frater, Project Director, Kala Raksha Vidhyalaya, a pioneering institution of design education for traditional artisans. The workshop will be accompanied by a film and introductory lecture by Judy Frater, and followed by a trunk show of Rabari textiles.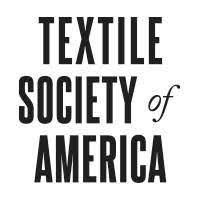 Textile Society of America Symposium 2002
by Judy Frater
Citation
Silk Roads, Other Roads: Proceedings of the 8th Biennial Symposium of the Textile Society of America, September 26-28, 2002, Northampton, Massachusetts
Copyright 2002 by the author.
Abstract
Monghiben Rabari is attending an exhibition and sale in Mumbai. Her traditional embroidery has taken her from Vandh, her village of mud huts and camels on the seacoast of Kutch to India's most cosmopolitan urban metropolis. She is thrilled by the glittering bustle, and by the customers' enthusiastic response. She deals directly with them, as a professional artisan. And not only do the customers buy; one woman is so impressed that she wants to learn embroidery. She engages Monghi as a teacher during the afternoon lulls of the exhibition.
Surely, we have succeeded in the transition from tradition to profession. Crafts have become viable both economically and culturally. Women are earning fair wages for their art, and also respect. I ask Monghi how she likes being a teacher.
"Sometimes it seems like all we DO is embroidery!" she exclaims in exasperation.
Thus Monghi provokes me to examine whether embroidery today is viable, economically or culturally, to the Rabaris who execute it?
Rabari Traditions
Traditionally, Rabari women practiced embroidery as an integrated part of their nomadic existence. Embroidery was an affordable aesthetic expression of community, subcommunity and status within that community. Embroidery was portable, created wealth. A woman adorned herself and her household with her own efforts, utilizing time between more essential chores. The glittering pieces that a girl embroidered for her dowry were considered a contribution to the marriage exchange. Women worked as artists, without thought of time, concentrating on making the most beautiful contributions they could, knowing that their work would be appreciated by community members who shared their aesthetics and values. Not only would Rabaris not think of dowry pieces and personal adornment in terms of commercial value; they feared showing them lest outsiders would try to purchase them.
The Advent of Commerce
In the last four decades many changes have impacted traditional embroideries and women embroiderers of Kutch. During this time Kutch, like most of India, has seen increasing population, increasing cultivation and deforestation. With less grazing land, it is difficult to maintain large herds. Rabaris have adapted by relying more on sheep and goats than the original camels, and herding in nuclear rather than joint family units.