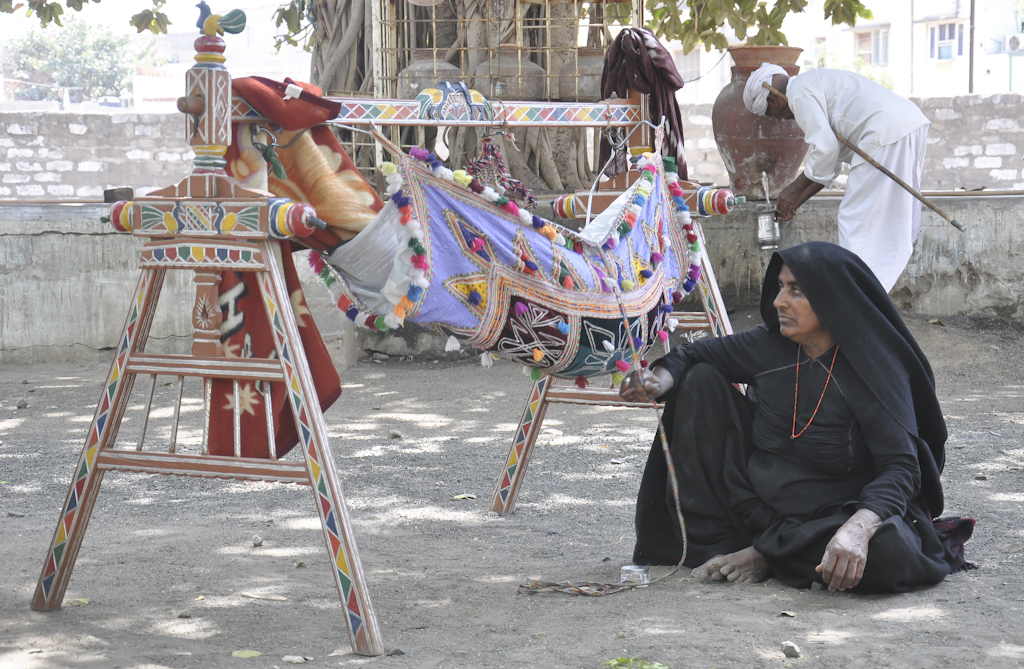 When I was studying conservation in Museology, we had to work on beautiful reed baskets.  The instructor explained a governing principle: the reeds meticulously bent by an artisan want to revert to their original straight form. It struck me as one of those laws of physics that can as well be applied metaphysically: the urge to revert.
This week, I observed the law in a group of women artisans with whom I have worked for over twenty years.  "We are not getting enough work," they complained. The wonderful part was that the situation had prompted several enterprising women to begin work on their own initiative!
I was stunned and dismayed, however, to see that what they had made was what they were making before our twenty years of our meticulous hard work!
In recent soul searching, I had mused about whether our twenty years had taken artisans forward or backward. I began to work with them because they had such admirable traditions, much more than skills- personal expressions, concepts, and products.  I was inspired by them, developed contemporary products based on all of the works of art that I could collect for the museum.  I intended to work within the traditions.  But was this just another form of what I had wanted to oppose: robbing people of what they already had and making them dependent workers?
A week ago I voiced this question of forward or backward to Ismailbhai, a Voice of Reason.  Yes, he agreed, artisans already made their own products, and they still can, like the Banniwallas. The word conjured the image of men trudging with sacks of those wretched quilts and wall hangings made with cheap materials and sloppy stitches, over-dyed in black or red.  "You have to insure the quality," Ismailbhai said.
The difference I had wanted to make when I began two decades ago was empowerment- engaging artisans in the process so that they could eventually do it themselves and avoid middle people. I took the instructional part further and established a course in design- in which each artisan had to be responsible for creating his or her own collection of contemporary products.
Yet, after twenty years of observing the choices of materials, colours, layouts, products and finishing, and after a year of honest hard work in the design course, these artisans reached back to the old familiar- strips and squares of blended fabric heavily embroidered with synthetic threads!
We all have this urge to revert. It is easy; it is maybe reflexive, a law of physics.  Whatever we learn is not necessarily absorbed.  We have to make an effort to apply it, to own it.  I had factored this challenge into the design course, including a mentor program in which faculty members visit the artisan students on a one-to-one basis to insure that they are applying what they learned in class to their work. Still, I observed, whatever marvelous innovations the artisans did in colour and basic design exercises were tossed to the wind when they confronted a product.  The product itself elicited familiar old responses.
Think!  I told the women.  Draw on your twenty years of experience and your year of design education!  Go even farther back to your traditions.  Would you ever have made the same piece twice? You have the ability to do what a machine cannot- to think, play, enjoy, express.  You have all done this.  One woman who had not taken the course said anxiously, "I can only do what someone tells me."  I reminded her of a wonderful narrative piece she had done on the Mahabharata!
"Her son did that for her," the others revealed.  He drew the images and her daughter cut them out.  All she did was stitch them on!"
True confessions.
Ok, I said.  Then work in teams.  You have to stand on your feet.  You have to decide how.
The challenges brushed under the carpet have come back to haunt me.  Even if the women know quality, how can they source materials? Even if they learn good finishing, how can they access good product design?  How can they reach the higher end markets they need?
These are the real, hard issues, and defining them has come in good time, as I prepare to launch a "post graduate" course in Business and Management for Artisans.
Always go forward, I told the women. Guard against the urge to revert. Tap your knowledge and experience. The advice was for myself as much as for them.
To be continued…..
https://textileslive.com/wp-content/uploads/tejuben-with-ghodiyun-sm-00261.jpg
669
1024
Judy Frater
https://textileslive.com/wp-content/uploads/TextilesLive_Logo_150.png
Judy Frater
2014-03-30 16:28:08
2023-04-04 21:09:41
The Urge to Revert